AR powered grooming guide.
Client: Philips
Year: 2018
Role: Design, UI
A proof of concept that uses augmented reality and facial mapping to enable guys to try a range of trending beard styles in real time and learn how to pull it off.
With the latest AR technology, you can get a photorealistic 3D beard mapped on your face. We use advanced face tracki
Once you've selected the style you want to pull off we'll guide you through the process with a step-by-step grooming guide. It will give you instructions and tips over time, helping you to grow, maintain, groom and style your new beard.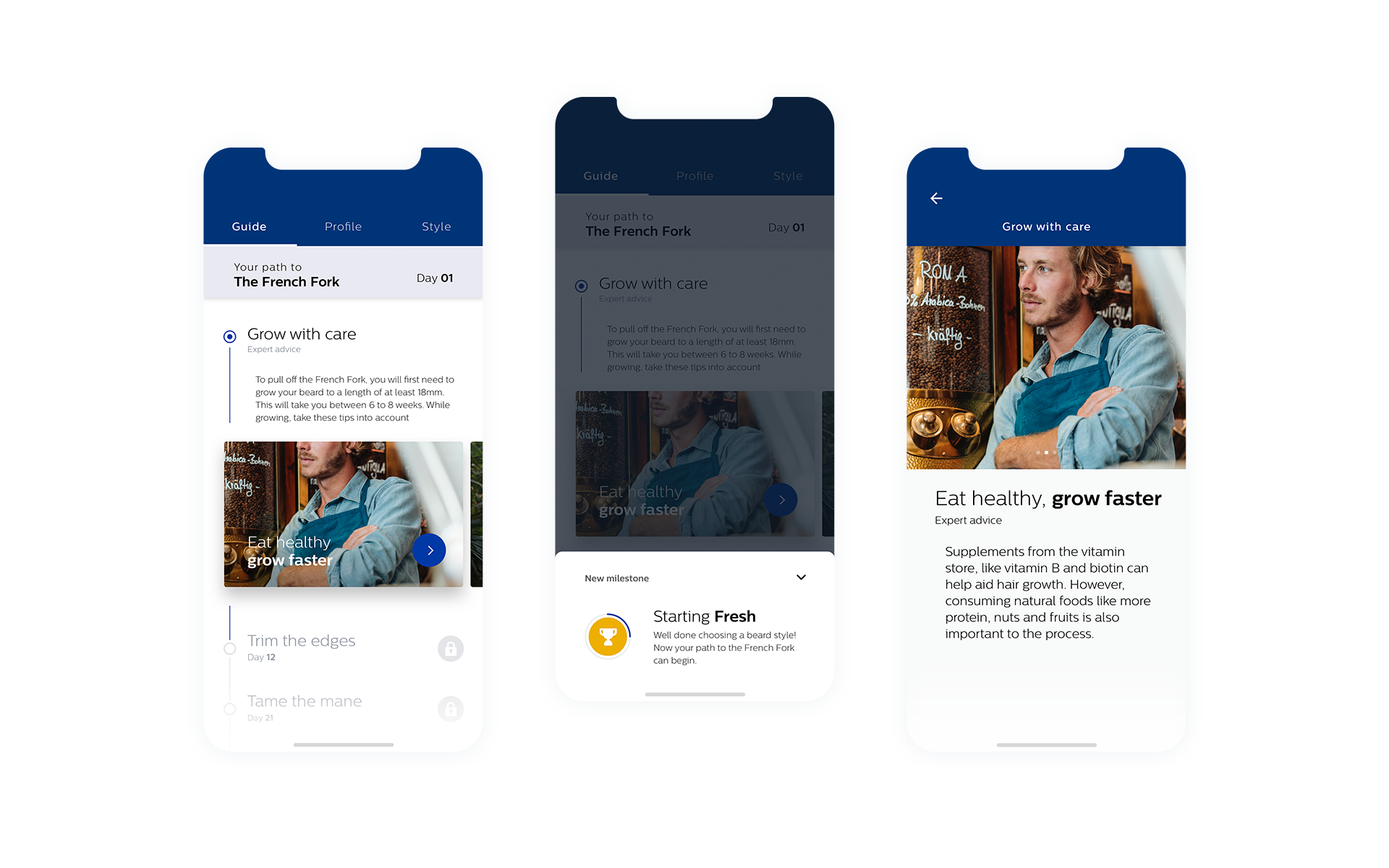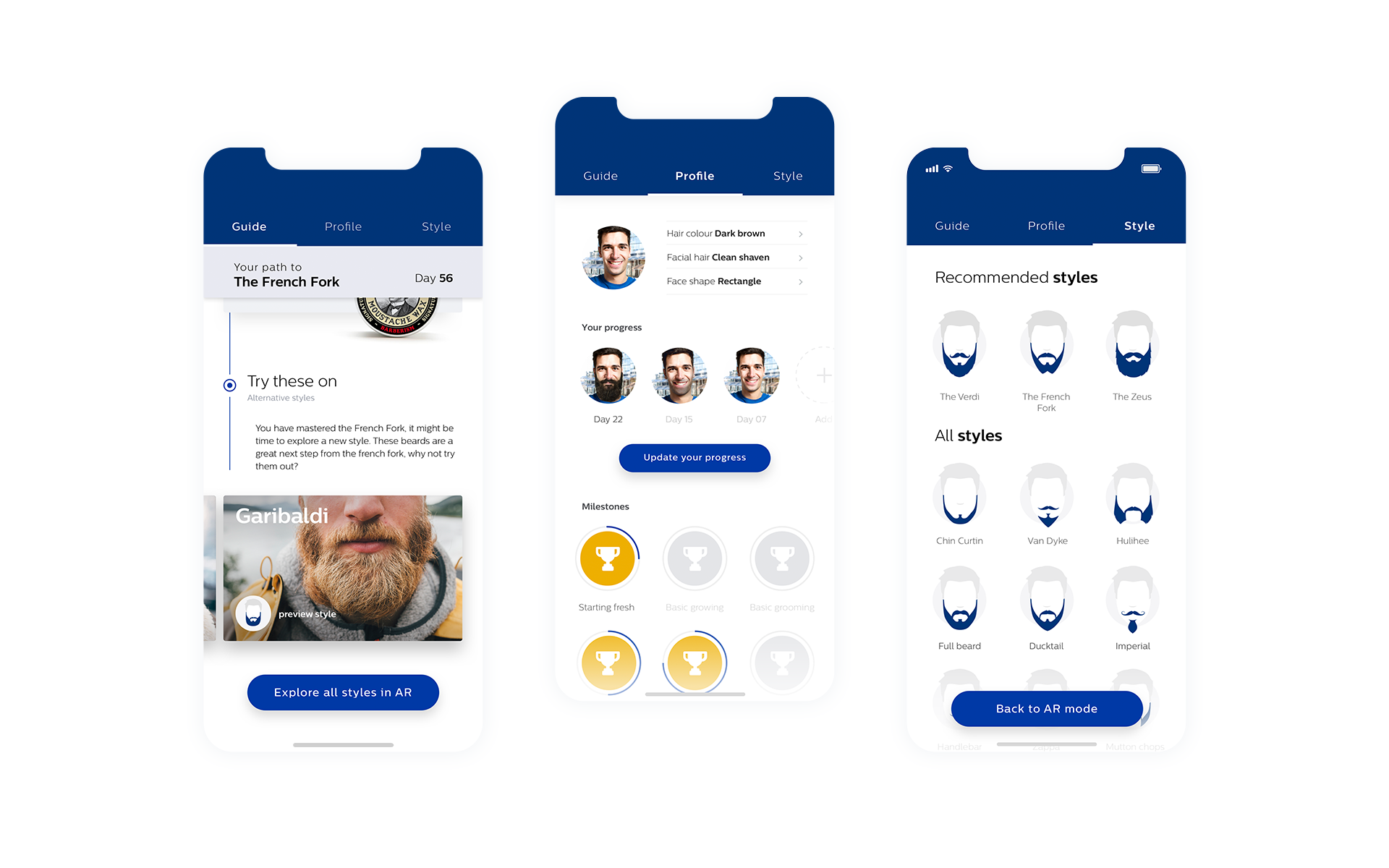 Creative Director: Daniel Sytsma
UI & Design: Jack McAuliffe, Will Hollowell
Development: Luke Vink